MODULA- DECORATIVE TECHNOLOGICAL PANELS
Technological and decorative panels made with Ecomalta / Oleomalta, customizable in textures, colors and sizes
MODULA is the new Oltremateria solution of technological, decorative and artisanal panels, made of low thickness aluminum composite according to the chosen texture and decoration, standard size 100×300 cm.
Panels covered in ECOMALTA and OLEOMALTA, ecological, easy to maintain and water resistant, are antibacterial and therefore ideal for contact with food, they can be customized and treated with ECOPUR, the ionizing eco-resin whose active ingredients help prevent bacterial and viral proliferation. MODULA panels can be used for the covering of bathrooms, showers, kitchens, living areas and on furnishing accessories, in the residential and public sectors.
Ideal in the high-end contract sector, in public places, bars, restaurants, in the nautical sector, in schools, kindergartens, hotels and communities.
Creativity will no longer be a problem, MODULA panels are easy to apply, do not require specialized personnel and are easily manageable even on site.
On specific request we can have customized measures.
Modula  panels can be chosen among the 10 textures of the DECORO catalogue, or between the 24 textures of the ALL INCLUSIVE collection, and in the colours of the OLTREMATERIA range.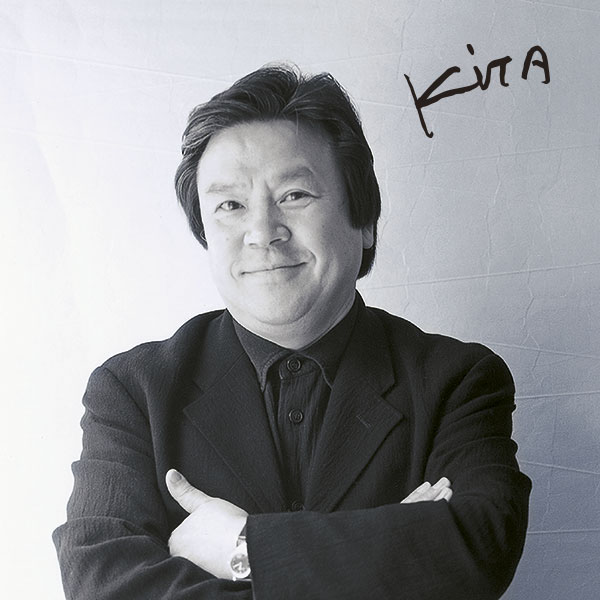 The prestigious Japanese designer is cooperating with Oltremateria to create several projects for the immediate future.
He is starting the design of several customizations on technological and decorative panels by the new MODULA collection. These new panels will be produced in the near future and and will be available also with the innovative ECOPUR surface that purifies the air.
Write
Write us for more information