Full-thickness solid colour
It has all the basic characteristics that can be interpreted with the utmost versatility and purity in increasingly diverse applications, enriched by a vast colour range. Solid colour full-thickness ECOMALTA and OLEOMALTA and provides technical surfaces with natural reflections in OLTREMATERIA's exclusive colours, and in RAL/NCS colours on request.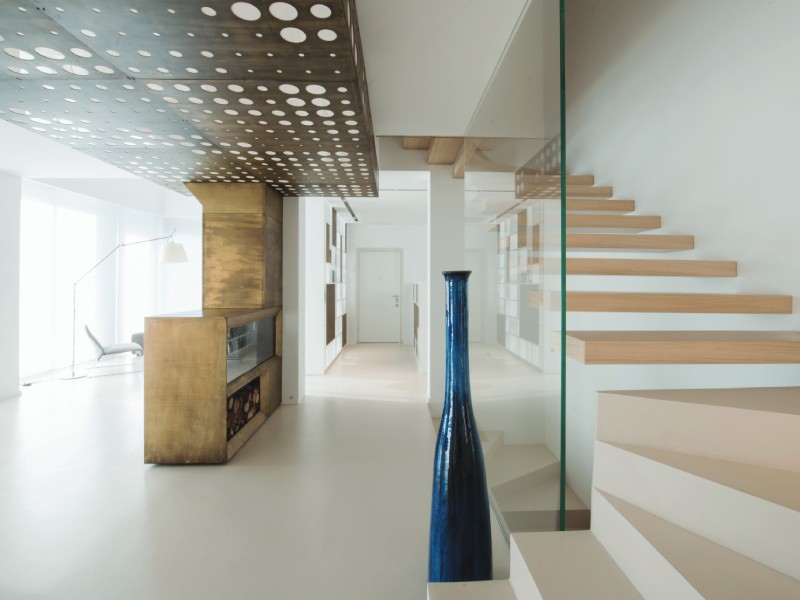 Design and well-being with respect for the environment
TINTA UNITA COLORATA A TUTTO SPESSORE
Maximum versatility and purity, applications that are always different and enriched by a vast chromatic range. Full-body colored OLEOMALTA to obtain technical surfaces with natural reflections, in the exclusive Oltremateria colors and on request in the colors RAL, NCS e PANTONE.
aggregate granules 800
aggregate granules 500
aggregate granules 250
aggregate granules 200
aggregate 800 kg/mq 1,400
aggregate 500 kg/mq 0,900
aggregate 250 kg/mq 0,600
aggregate 200 kg/mq 0,600
extra fine / ecocream kg/mq 0,300
All types of Oleomalta can be colored in the mix with the colors of the Oltremateria palette, by inserting the coloring pastes into EGA water at 1.5% by weight and natural earths and oxides at 1% by weight.
If necessary, consult our technical offices for support and info. The average consumption coefficients of the products indicated are purely indicative and may vary according to the type of support used, the planimetry and the porosity of the sex.
N.B. Before carrying out applications on site, always consult the technical data sheets of the various products and the application manual, which you can download in the reserved area of the site or by requesting it from our technical offices.
Write
Write us for more information