Research and experimentation on new materials for floors and surfaces in resin
A training school, for a higher "green" culture of continuous surfaces. The training and consulting school for "green" and ecological building whose purpose is to encourage and spread a new and more updated "green" culture of materials and continuous surfaces through targeted training courses.
The services offered are aimed at:
Career paths, in order to develop all the knowledge needed to perform the role of the professional, a role which is requested by the sector.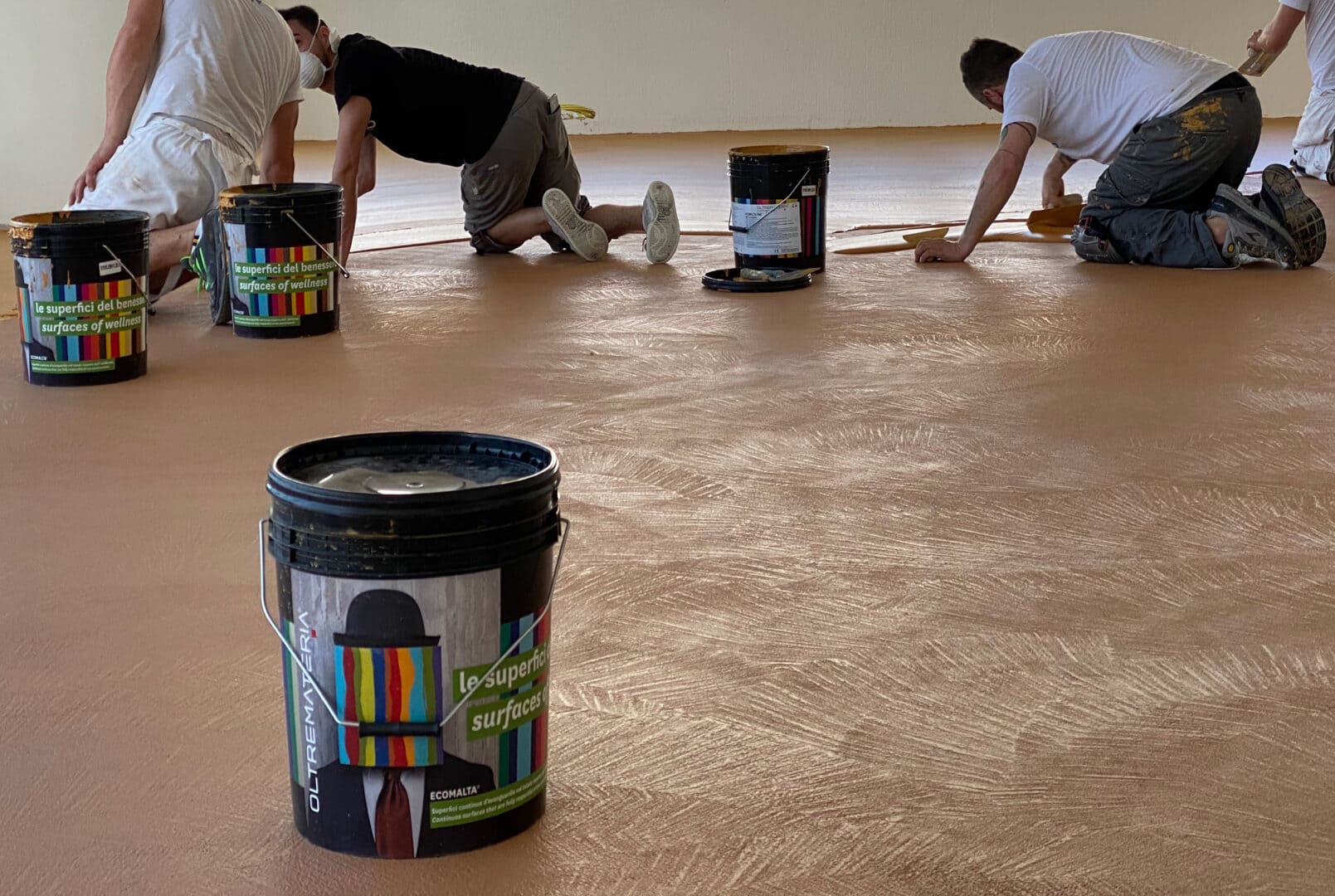 Oltremateria
Seminars and training
Workshops and product training. To satisfy specific needs, ensuring a level of preparation that conforms to the highest sector standards. At the end of each training course, a certificate is issued attesting the acquired skills.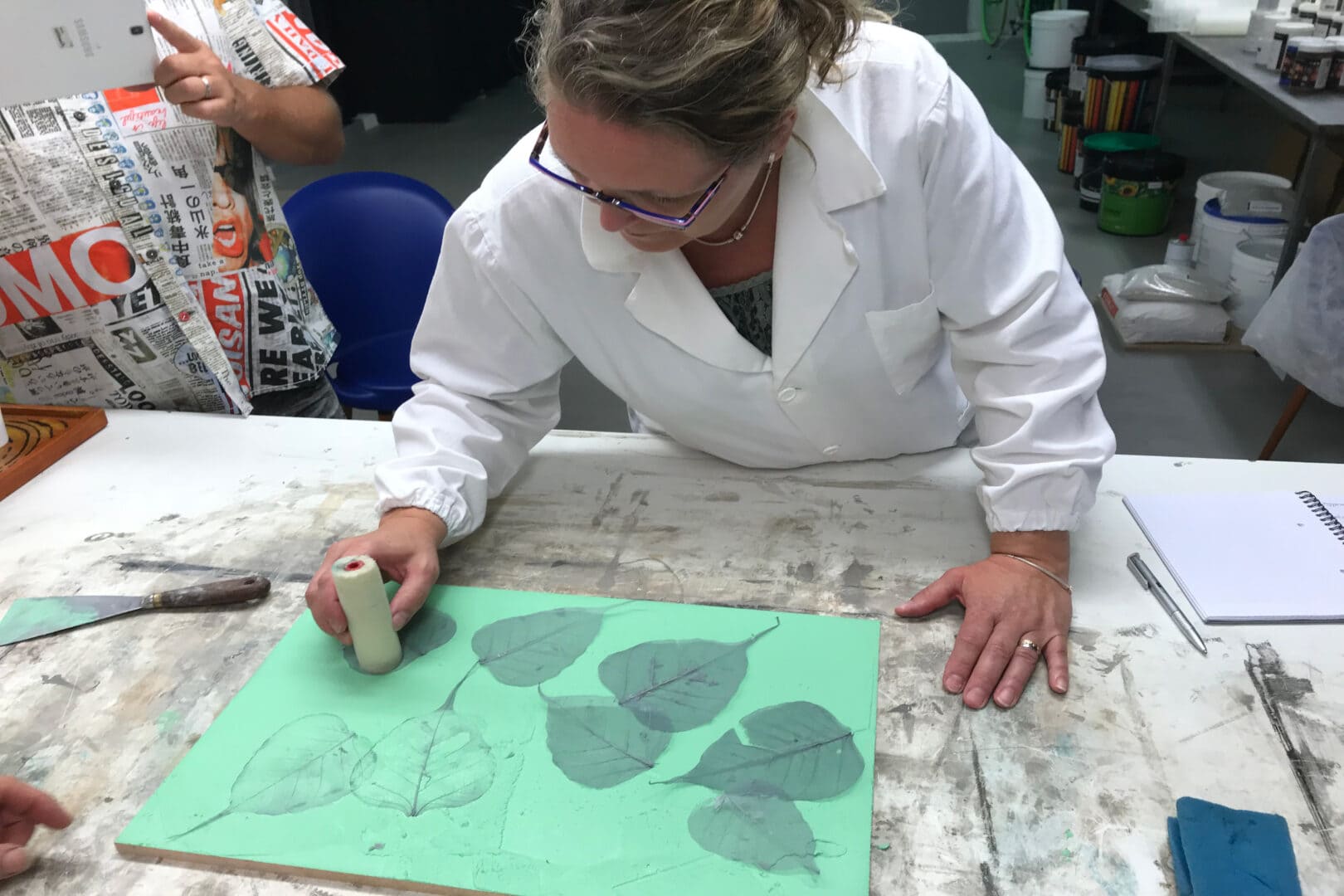 Personalized training. To receive at the OLTREMATERIA LAB school specific training in order to become highly specialized operators and retailers, or to train qualified human resources, ensuring added value to one's organization.
Professional refresher. To receive active support and to always be up-to-date on materials, techniques and global and European regulations, in order to build continuous surface systems that respect the environment and the living well-being.
Do you want to participate in a course?
Write us for more information
OLEOMALTA:
COVERS, RENEWS OR RESTORES IN AN ECOLOGICAL WAY
Coat, renew or restore furniture, furnishing accessories, walls and floors in a natural and ecological way…
ECOPUR:
THE SURFACE THAT PURIFIES THE AIR
The innovative "ECOPUR" technology gives the surfaces on which it is applied new properties: it ionizes and purifies the air…
CALDOBENESSERE:
THE NATURAL WARMTH OF THE SUN IN YOUR ENVIRONMENT
The innovative ecological heating system that brings the heat of the sun to your home or business. Innovation in the heating sector…